Looking back, I have always been into sweet lolita, but during the fall of 2010 I started to be more interested in more muted color and dresses that I can wear out more. Don't get me wrong, I still really love sweet. I even want to decorate more room to look more like an Angelic Pretty store. It's just that I want to be able to wear out my lolita dress without blinding people with pastels.
I also know that many lolita are struggling with the issue of transgression from sweet to classic or gothic. Most lolita's think that they are too old for sweet and the like. As for me, I just want to try something new and see if it suits me. Too much of anything can be sickening. So why not try something new. It doesn't mean you have to quit an entire style all together.
Here are some pictures of me in sweet and classic:
Danielle and I
AX 2010. Picture taken by my boyfriend.
Me and Chelsea.
AX 2010. Taken by a lolita (forgot her name)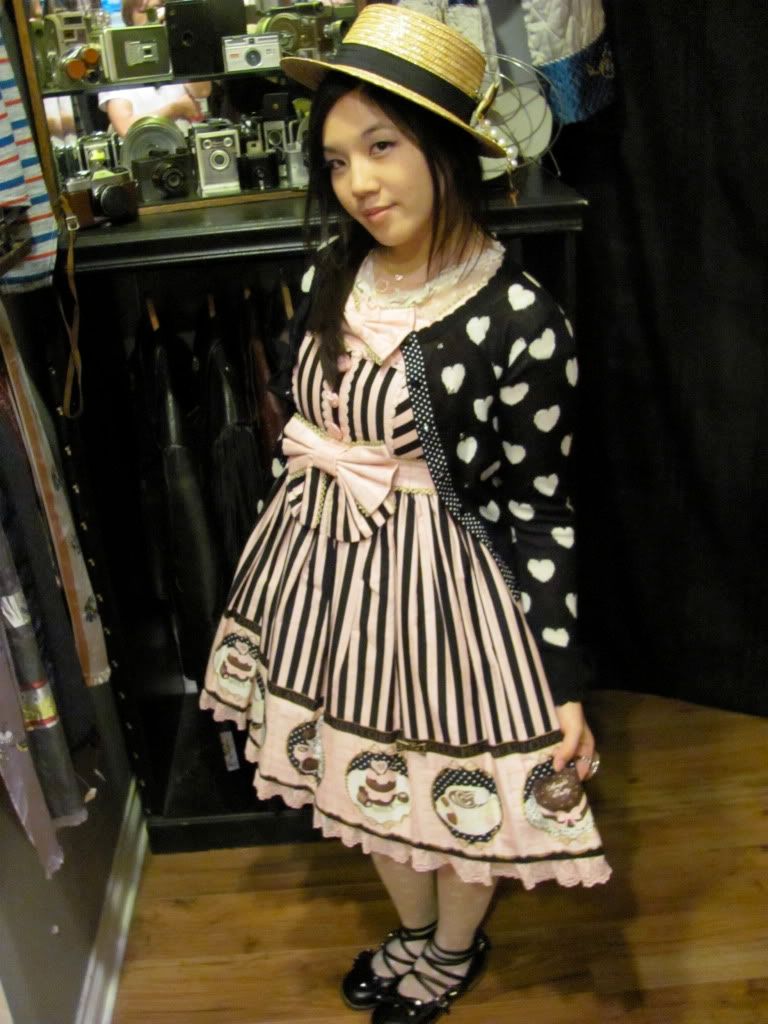 Thritft store in O.C. Photo taken by my boyfriend.
Meet up at Caitlin's place. Photo taken by my boyfriend
Me and my sweetie
Paris in a Cup Photo taken by Tara
Park meet-up. Taken by Frances
For now, I'm just experimenting with my outfits.
Thanks for reading!